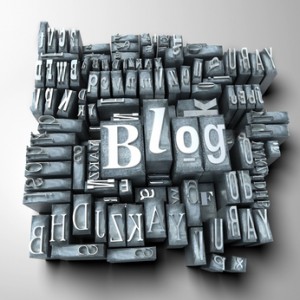 A weblog, also called a blog, is a journal that is maintained by a blogger and contains information that is instantly published to their blog website.  Blogging is a very popular activity. The number of online users creating and maintaining blogs has increased dramatically over the years.  The number Internet users who read these blogs has also shot up, with some blogs boasting thousands, even millions of daily dedicated readers.
If you are looking for an affordable and easy way to effectively promote and market your business online, blog marketing is the answer.  A blog is a web page used by people to express their ideas and opinions or to publicize their business.  Blog marketing is internet marketing through blogs, where businesses advertise their products and maintain a daily dialogue with their customers.
Blog marketing is any process that publicizes or advertises a website, business, brand or service via the medium of blogs. This includes, but is not limited to marketing via ads placed on blogs, recommendations and reviews by the blogger, promotion via entries on third party blogs and cross-syndication of information across multiple blogs
Blogs are economical advertising platforms that have gained popularity as an excellent and guaranteed means to promote your products, invite views and collect instant feedback from your users.  Businesses, big and small, rely on blog marketing to reach out to millions of their users worldwide, in order to carve their own niche in the business market.  Blogs are used as a personal news interface by companies and are updated regularly by the product marketing and strategy department. Blogs are a preferred and popular destination for businesses who wish to expose their field of expertise to their customers all around the world.
Blogs are free and can be easily made into a website or maintained at other hosting sites worldwide for virtually no cost. Very often, companies use blogs to preview and share their product functions, features and other benefits, to their users, before it is officially launched in the market.  Blogs enable quick feedback from the users and give you an insight into their needs and preferences. Blog marketing is next an advertising tool for corporate websites, where they can post interactive feedback, daily and weekly to their uses.
Blog marketing helps you to obtain mainstream visibility and exposure for your business. You can use the blog to emphasize the features of your products, in order to inform and educate your users about your business, which in turn will persuade them to have business dealings with you. Trusted product figures, reviews and experiences, from popular critics on your blog, will motivate your customers to believe in your product and blog about them to several others, triggering off a speedy snowball effect of spreading information from one blog to another. This viral marketing and its effect can be achieved by strategically placing comments and opinions on many other blogs.
Businesses are forever looking for new ways of attracting users and engaging them long enough to read their product content. Blog marketing has surpassed all expectations and emerged a winner in attracting organic traffic, improving viral marketing and link building. You can use effective blog marketing resources like SEO (search engine optimization), to get people to find your blog post easily with use of certain selective keywords. Search engines snap up blogs having unique URLs, so make sure you include selective 'links' in your blog, that will show up first to a user.
If you want your business blog to turn into an optimum marketing tool, you must be committed to promoting and updating it on a regular basis with top quality content.